Living to Smile gives you resources that can be relied on for honest research-based information that can help in making informed everyday decisions.
If you have a resource that you feel would be an asset to this list feel free to contact us with details.
NutritionFacts.org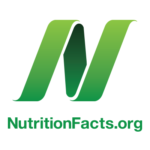 Whenever there is a new drug or surgical procedure, you can be assured that you or your doctor will probably hear about it because there's a corporate budget driving its promotion. But what about advances in the field of nutrition? The reason we don't see ads on TV for broccoli is the same reason groundbreaking research on the power of foods and eating patterns to affect our health and longevity gets lost and buried in the medical literature–there's no profit motive. It may not make anyone money, but what if our lives would profit?
Did you know there are diets proven to not only prevent and treat but reverse our #1 killer, heart disease, along with other deadly diseases such as type 2 diabetes and high blood pressure? The goal of this website is to present you and your doctor with the results of the latest in peer-reviewed nutrition and health research, presented in a way that is easy to understand.
Environmental Working Group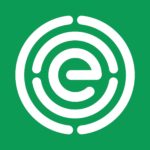 EWG's Shopper's Guide to Pesticides in Produce™, updated every year since 2004, ranks pesticide contamination on 48 popular fruits and vegetables. The guide is based on results of more than 35,200 samples tested by the U.S. Department of Agriculture and the Food and Drug Administration.
Every day, consumers rely on EWG's Shopper's Guide to Pesticides in Produce™ to help make the best choices for their families and reduce their exposure to toxic pesticides. Since EWG first launched the Shopper's Guide, it has received tens of millions of website visits, been covered in top publications and touted by healthy living experts.
Center for Food Safety

Center for Food Safety (CFS) is a national non-profit public interest and environmental advocacy organization working to protect human health and the environment by curbing the use of harmful food production technologies and by promoting organic and other forms of sustainable agriculture. CFS also educates consumers concerning the definition of organic food and products. CFS uses legal actions, groundbreaking scientific and policy reports, books and other educational materials, market pressure and grass roots campaigns through the True Food Network.
Campaign for Safe Cosmetics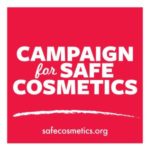 The Campaign for Safe Cosmetics coalition, a project of the Breast Cancer Fund, works to protect the health of consumers, workers and the environment through public education and engagement, corporate accountability and sustainability campaigns and legislative advocacy designed to eliminate dangerous chemicals linked to adverse health impacts from cosmetics and personal care products.