"We can change the world and make it a better place. The difference is in your hands."
– Nelson Mandela
Interested in having your cause listed? Please contact us.
We're the Random Acts of Kindness Foundation, though we also go by 'RAK'. We believe that the world will be a significantly better place if we encourage the spread of kindness in schools, communities and homes—so we try to enable that in whatever way we can.
So, why kindness?

 Scientifically? Because it's good for your health.
 Economically? Because it's free.
 Practically? Because it's easy.
 Socially? Because it improves the world.
But the real reason, of course… is that kindness is the key to lasting happiness.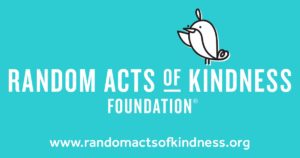 "We believe everyone should have the chance to make a difference. That's why we make it easy for good people and good causes to connect. We've connected millions of people with a great place to volunteer and helped tens of thousands of organizations better leverage volunteers to create real impact."
Generosity.org selects sites, builds wells, puts together a water committee made up of men and women who oversee the water project during and after construction. Each member is trained in maintenance and basic hygiene, and together the committee is responsible for keeping the water project up and running.
Since 2008, Generosity.org has funded over 727 clean water projects in 19 developing countries, bringing clean and safe drinking water to over 415,000 people.

"Feedback is an environmental organization that campaigns to end food waste at every level of the food system.We catalyze action on eliminating food waste globally, working with governments, international institutions, businesses, NGOs, grassroots organizations and the public to change society's attitude toward wasting food."

Studies show that more than 90% of Americans support mandatory labeling of genetically modified (GMO) foods. Yet for twenty years we have been denied that right.
While our reasons for wanting to know what's in our food may vary, what unifies us is the belief that it's our right to know. Without labeling of GMO foods, we cannot make informed choices about our food. The Just Label It campaign was created to advocate for the labeling of GMO foods.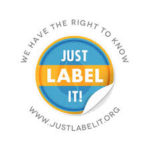 "Idealist is all about connecting idealists – people who want to do good – with opportunities for action and collaboration. With more than 100,000 organizations and 1.4 million monthly visitors to our English, Spanish (idealistas.org), and French (idealiste.org) sites, Idealist helps people move from intention to action all over the world."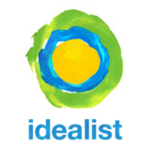 We have a problem with Stuff. We use too much, too much of it is toxic and we don't share it very well. But that's not the way things have to be. Together, we can build a society based on better not more, sharing not selfishness, community not division. The Story of Stuff Project's journey began with a 20-minute online movie about the way we make, use and throw away all the Stuff in our lives. Five years and 40 million views later, we're a Community of more than a million changemakers worldwide, working to build a more healthy and just planet. We invite you to watch and share our movies, participate in our study programs and join our campaigns. Come on, let's go!