This Spinach Tofu Eggplant Rollatini is a classic Italian comfort food that proves sumptuous food porn can be healthy too. To come up with this tasty creation I scoured recipes to combine traditional eggplant rollatini, vegetable lasagna, and vegan rollatini inspirations that seemed to fit well together.
The spinach tofu filling is a unique take on these inspirations and is the core of the recipe. It came out freaking delish, and could easily be a covert double for spinach dip that your friends are sure to scrape to the bottom of the bowl. Best thing about it is that it tastes as good as, if not better than, a dairy-based filling/dip, but is 100% goodness without those pesky calories that usually come along with mouthwatering comfort food.
Total prep and cook time is about an hour, and worth every minute of it.
Ingredients:
2 Eggplants
19 oz. package of Tofu (If you buy 12 oz. packages, use 2 and just up the ingredients except for the spinach proportionately)
16 oz. frozen Spinach
1/2 cup Nutritional Yeast
3 Tbsp. Olive Oil
1/2 Lemon (Squeezed)
1/4 cup fresh Basil
3 Tbsp. dried Oregano
2 tsp. Garlic Powder
Salt (To taste)
1 jar of your favorite tomato sauce
Directions:
Eggplant Slices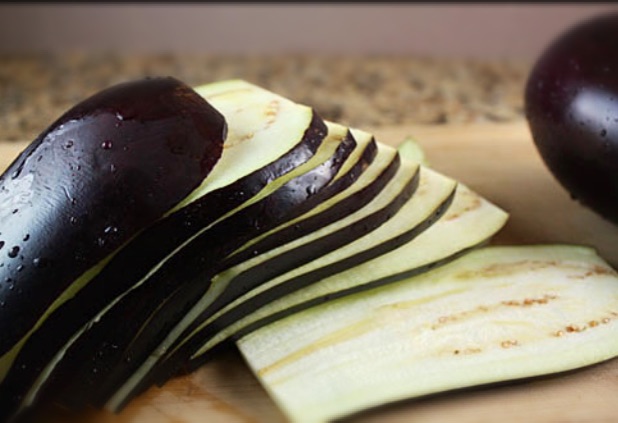 Preheat oven to 425 F.
Cut off ends of eggplant, stand upright and cut into 1/4 inch slices lengthwise
Salt both sides of eggplant and let sit on trays for 15-20 minutes to reduce bitterness
Rinse eggplant and dry thoroughly
Bake on baking sheets for 12 minutes (Parchment paper optional)
Start making the spinach tofu filling below
Remove eggplant from oven and turn heat down to 375 F.
Spinach Tofu Filling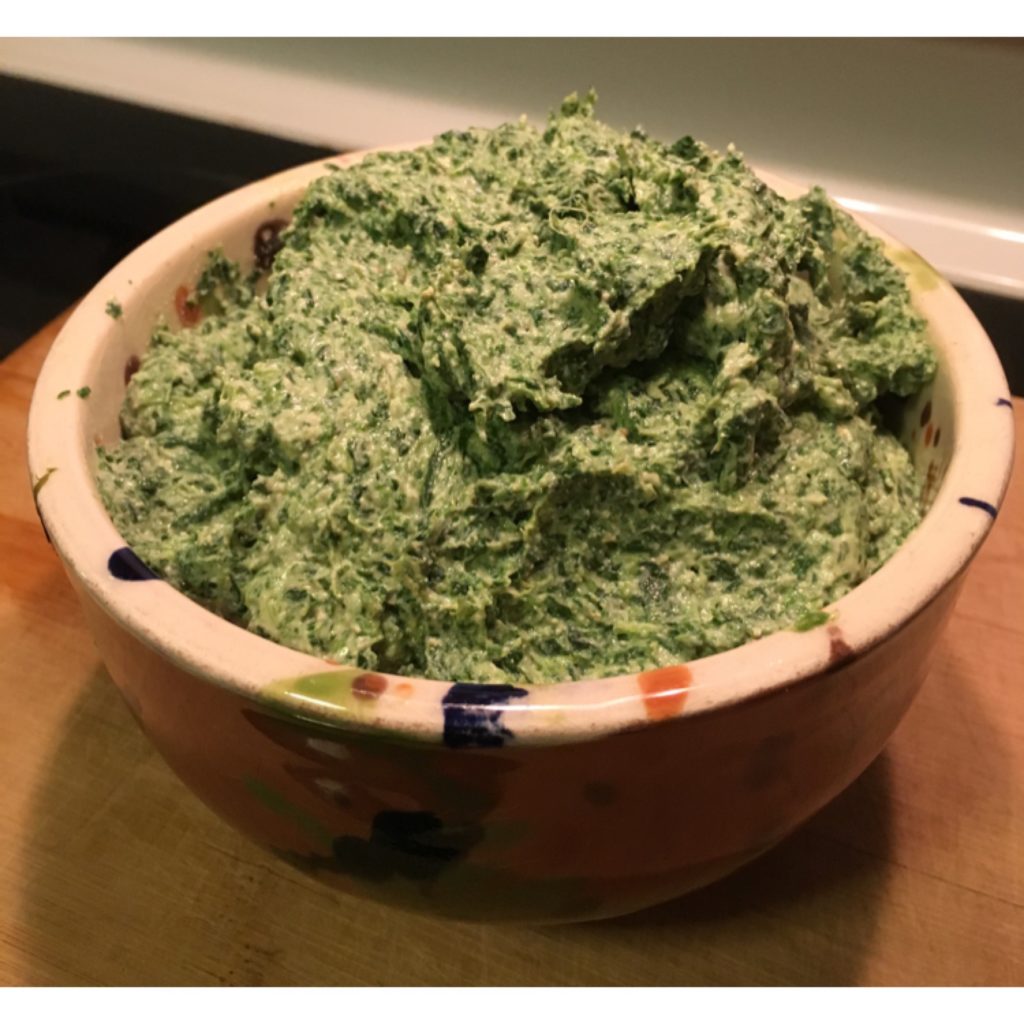 Thaw spinach and use strainer to press out excess water
Hand press tofu gently to remove excess water
Combine all ingredients into food processor
Blend until smooth
Rollatini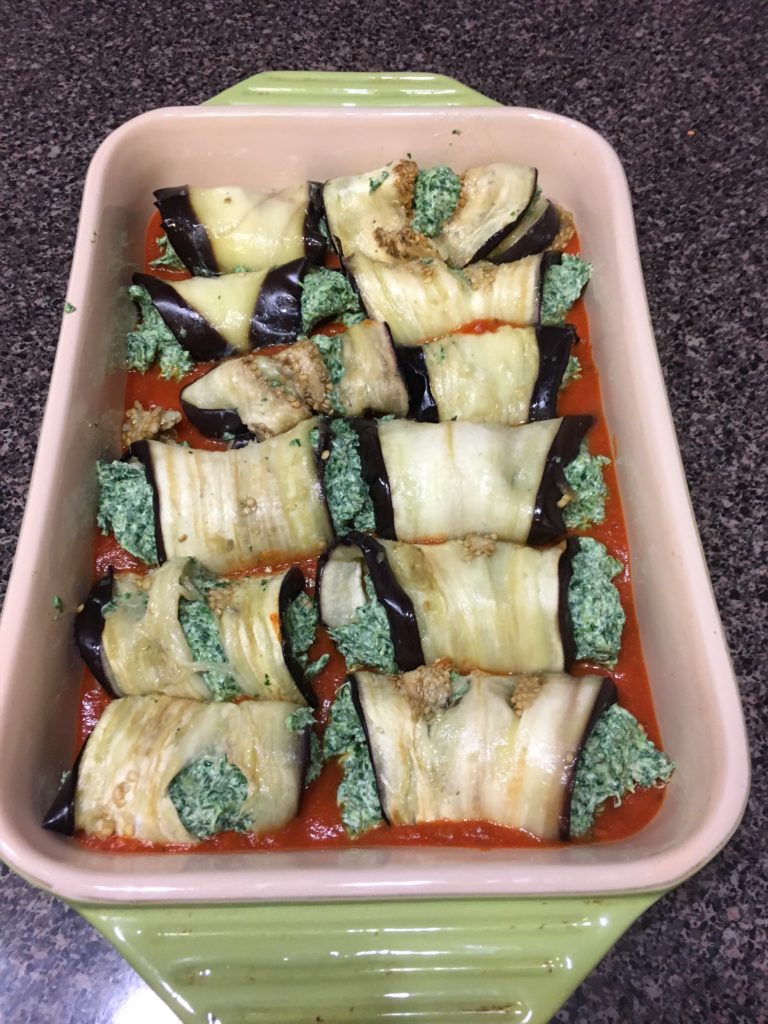 In a casserole dish, evenly spread 1/2 jar tomato sauce
Put a heaping spoon of the filling on the thicker end of the baked eggplant
Roll eggplant and place in casserole dish, seam side down
Repeat until finished
Pour remaining tomato sauce over rollatinis
Bake for 20 minutes or until slightly brown