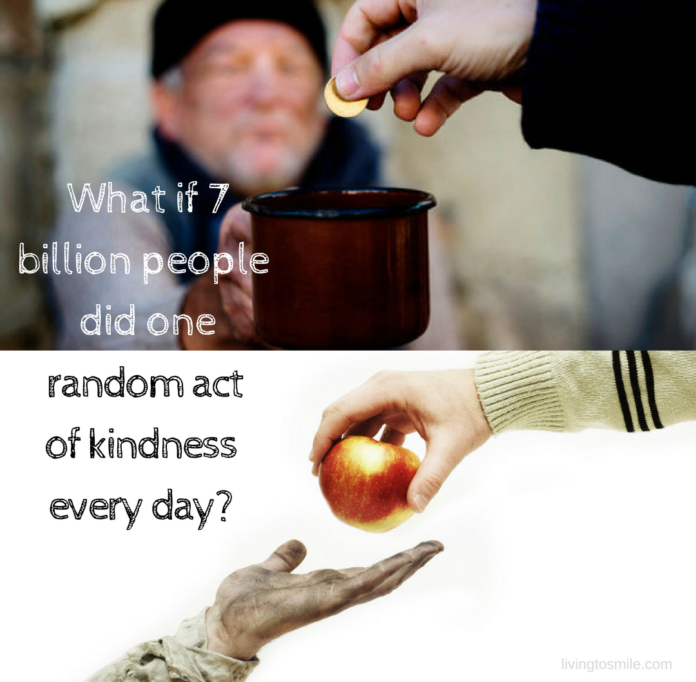 kar·ma
/ˈkärmə/
(in Hinduism and Buddhism) the sum of a person's actions in this and previous states of existence, viewed as deciding their fate in future existences.
informal
destiny or fate, following as effect from cause.
Karma is often referenced, used as a pet's name, or even brought into play when someone does something we judge to be a malicious action. Every day, each one of us has opportunities. We have the opportunity for action, the opportunity to make the world a better place, to help those around us, to be positive. Seizing that opportunity is much like the action of smiling, it takes some effort. The thing about smiling, and about having good karma, is it takes surprisingly little effort to do it, and the payoff for making other's lives a little better will come back to us tenfold.
The picture says a thousand words, and it's meant to be food for thought. What if everyone one of us did a random act of kindness every day? I'm not talking about the things we hopefully do every day to be positive people, but rather, doing something completely random. An awesome thing about of random acts of kindness is that once we start to think about doing them, it is crazy interesting to see all of the different things we can do for people that enter into our minds.
Let's go for it… here some ideas to get the ball rolling.
Buy a homeless person a meal. Next time you are going out lunch and spot someone struggling, why not ask them if they want a soup and a sandwich, or a salad? There is little in life more rewarding than offering nourishment to the hungry.
Pick a charity that helps those in need and donate $20. Is there a food bank or soup kitchen in your area? You'd be amazed at how far most organizations can stretch your $20 to put food in the mouths of the hungry.
Call, visit, or write a family member or old friend. Nothing makes people smile more than being thought of, connected with, and remembered.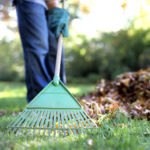 Do some work for an elderly neighbor. In a day in age when we often don't even know our neighbors, it has even more meaningful to reach out to the people right next to us.
Spend a day volunteering. Whether you love animals, reading to children, or spending a few hours at the local food pantry… good karma awaits.
Donate a book. Most of us have dozens or more books sitting on shelves we may never read again. Why not donate some to the local library or a correctional center book program?
Give your hair. Thinking about a haircut? Why not donate your hair to children suffering hair loss due to a medical condition? Locks of Love accepts all hair donations, long and short.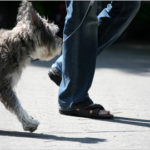 Take a neighbor's dog for a walk. Do you have an older, or just busy, neighbor? Do you like pooches? Bring a poop bag and kill two birds with one stone!
Clean up a mess you didn't make. Why? Why not? If we leave everything a little better that we found it, imagine the world we can all create.
Smile at a stranger and give a compliment. Go ahead… make someone's day!
For more inspiring ideas you can check out the links below, but honestly, when you start thinking about doing nice things and looking around, it will be shockingly fresh to see how many little ways to improve the lives of those around us come to mind.
101 Easy Ideas for Random Acts of Kindness
29 Ways to Carry Out Random Acts of Kindness Every Day