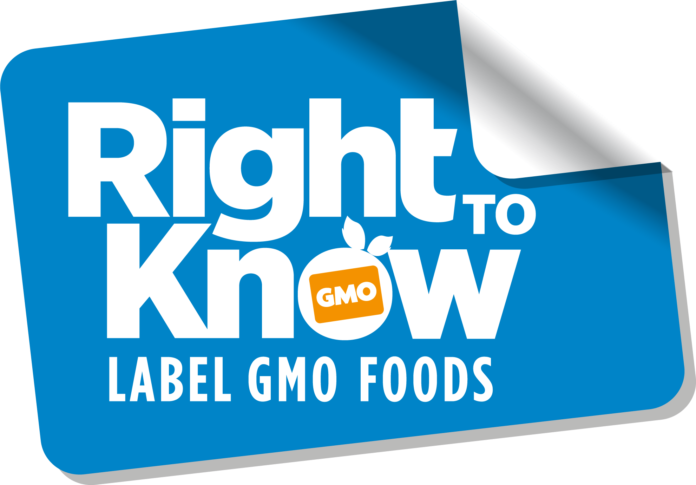 GMO's rely on deadly pesticides that are now found in over 90% of our bodies, wrecking devastation on human lives and our environment. It is a fundamental human right to know what poisons may used on the foods we consume.
Click here to help support GMO Labeling and help prevent Monsanto, Big Food, and Senator Pat Roberts from poisoning yet another generation of American citizens and the environment.
CLICK HERE TO DEMAND GMO LABELING
Reprinted from Organic Consumer's Association:
In March, the Senate voted down the DARK Act, the bill that would Deny Americans our Right to Know about GMOs.
Since then, Monsanto and its front groups, the Grocery Manufacturers Association (GMA)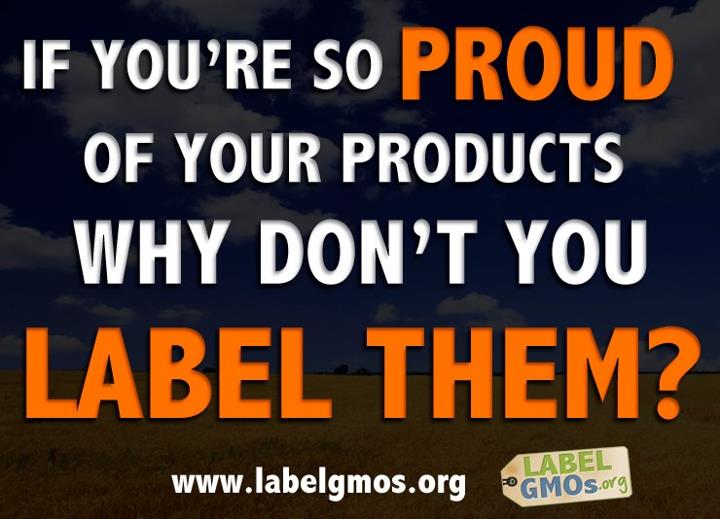 and the Biotechnology Innovation Organization (BIO) have been using their power, influence and, most of all, money to ram some version of the DARK Act through Congress before Vermont's first-in-the-nation GMO labeling law takes effect on July 1.
Now, they're down to seven days. The anti-labeling brigade has just seven working days (including today, June 14, 2016) to preempt Vermont's law before it takes effect July 1.
TAKE ACTION: Dial 888-897-0174 to tell your Senators to let Vermont's GMO labeling law take effect. Then fill in the form on this page to send them an email.
There are only seven working days before the House adjourns for the July 4 holiday recess on June 24. (Any bill passed by the Senate would have to go back to the House, before it goes to a full vote in Congress, so it doesn't matter if the Senate is in session for 15 days. Without the House, the Senate's hands are tied).
Last time, Sen. Pat Roberts (R-Kan.) didn't have the votes to pass his bill to take away states' rights to label GMOs. Many of the no-votes came from pro-GMO Senators who take campaign contributions (and their talking points) from companies like Monsanto, but were feeling the heat from their constituents.
CLICK HERE TO DEMAND GMO LABELING
But these Senators would likely flip their votes to support a "compromise" (capitulation) to block Vermont's law and replace it with a weak federal standard, because of—what else?—pressure from the big corporations who profit from toxic pesticides and GMO foods.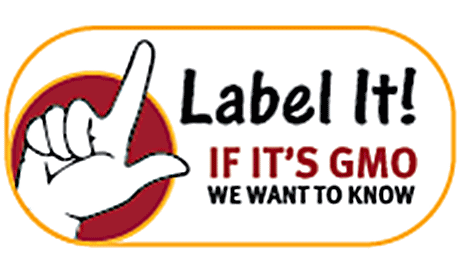 Please contact the following Senators. Ask them to stay strong and let Vermont's GMO labeling law take effect.

Sen. Debbie Stabenow (D-Mich.)
Phone: (202) 224-4822
Dow Chemical, one of Stabenow's top funders, makes the infamous Dow's Enlist Duo, a custom cocktail of two deadly herbicides: Monsanto's Roundup, a probable carcinogen, and 2,4-d, which was half the formula of the Vietnam-War-era defoliant. The combination is so dangerous that the Environmental Protection Agency (EPA) was forced to reconsider its approval. Stabenow must choose whether to stand with Dow, or with constituents like Kryssi Jones, a young No GMO 4 Michigan activist who grew up playing in Roundup Ready GMO cornfields and now has breast cancer.
Stabenow is also feeling the heat from Michigan's GMO sugar beet growers, who are worried that the Big Food companies will switch to non-GMO sugar if they're forced to comply with Vermont's GMO labeling law. Instead of supporting degenerative, GMO crop farming in Michigan, we'd like to see Stabenow support more organic, regenerative farmers in her state.
Sen. Amy Klobuchar (D-Minn.)
Phone: (202) 224-3244
Klobuchar voted for the DARK Act in committee and then against it on the floor, in a hopeless attempt to please both the voters who support GMO labels and the companies that oppose them. General Mills, one of Klobuchar's top funders, is one of the most aggressive opponents of mandatory GMO labels. In recent weeks, the company has generated good press coverage by announcing that it will label GMOs to comply with Vermont's law and will do so nationwide without raising food prices. Nevertheless, General Mills continues to pressure Congress to pass the DARK Act.
Sen. Claire McCaskill (D-Mo.)
Phone: (202) 224-6154
McCaskill voted against the DARK Act, but she's vehemently pro-GMO. She has compared GMO labeling activists to climate change deniers. These talking points come from Monsanto, one of Sen. McCaskill's top donors.
Sen. Dick Durbin (D-Ill.)
Phone: (202) 224-2152
As the Senate's No. 2 Democrat, Durbin led the opposition to the DARK Act. But, like his fellow Democrat, McCaskill, Durbin also takes money and talking points from Monsanto. Durbin could flip his vote if he doesn't hear from his constituents.
Sen. Bob Casey (D-Pa.)
Phone: (202) 224-6324
Casey voted against the DARK Act, but said that opponents of GMO labels have made a "compelling argument" that action to block Vermont's law is necessary. In 2014, Casey took $5,000 from Monsanto.
CLICK HERE TO DEMAND GMO LABELING
Sen. Al Franken (D-Minn.)
Phone: (202) 224-5641
Franken voted against the DARK Act, but said that letting states label GMOs isn't "workable." In 2014, Franken took $2,700 from Monsanto.
Sen. Mike Bennet (D-Colo.)
Phone: (202) 224-5852
In 2013, Bennet co-sponsored a Farm Bill amendment offered by Sen. Bernie Sanders (I-Vt.) in support of states' rights to label GMOs. This year, he voted against the DARK Act in committee and against it on the floor. However, Bennet spokesman Adam Bozzi told the Denver Post that he is open to a "compromise" (capitulation). The senator believes "if we're going to pre-empt states like Vermont there has to be a higher bar than the status quo."
But Bennet also said a compromise wouldn't have to mandate GMO information on labels so long as it gave consumers access to information for any given product—say, through a QR code or website—without a difficult search. Bennet is out of touch with consumers who prefer printed GMO labels and rarely or never scan QR codes for product information.
Sen. Chris Coons (D-Del.)
Phone: (202) 224-5042
In 2014, Coons was BIO's legislator of the year. BIO is a Monsanto front group pressuring Congress to block Vermont's GMO labeling law.
Coons voted against the DARK Act, but like Bennet, he's involved in negotiations to craft a version of the DARK Act that could pass the Senate. One proposal would require food labels to include a phone number that consumers could call to find out information about a product's GMO contents. Coons told Agri-Pulse that there is a significant dispute over what wording would have to accompany the phone number. At issue is whether the label would have to specifically say that the number could be called to determine a product's biotech or GMO contents, or whether the label would just say that the number could be called to get information about the product.
CLICK HERE TO DEMAND GMO LABELING